///

About Us

Prior to starting Plymouth Business Training, Rob Salt gained over 23 years experience with Plymouth Chamber of Commerce (now Devon Chamber of Commerce) in various management roles.

During his time as the Training Manager, the Plymouth Chamber became one of the major training organisations in Plymouth. Rob gained extensive knowledge about the training needs of Plymouth businesses along with wide-ranging knowledge of the training provision that is available.

Rob also served as the Commercial Manager at the Plymouth Chamber of Commerce for over 8 years.

Our training consists of a combination of trainer presentations, demonstrations, and hands-on practical sessions in which participants complete practical, work-related exercises to reinforce the topics covered.

What really separates us from our competitors is that we truly care about our clients. We want to be the best, and for that to happen, every single one of our clients needs to be happy with our service so don't hesitate to contact us for any reason. We want to build relationships with people who want to work with us.

If you have a training requirement that is not part of our portfolio, we'll do our best to recommend someone else or to find you a suitable resource.

Rob Salt trades as a sole trader under the name Plymouth Business Training.
---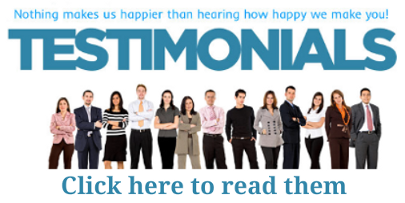 ---
A selection of our clients:
Lang Town & Country

Securi-Guard Fire & Security

Sharif Metals Ltd, Jordan

Valeport Ltd

Plymouth Community Homes

Blue O Two

Crystal Technica Limited

Navionics UK

Firewatch SW

El-Nashar Dental Care

St Lukes Hospice

Air Improve Ltd

ClubWifi Ltd

Catkins

Flann Microwave Ltd

Orbiss

Tamar Bridge & Torpoint Ferry

Fisher Management

Plymouth Marine Laboratory

Jeremiah's Journey

West Financial Management

Flavour Vapour Ltd

T H March & Co Ltd

Commercial Solana Global, Spain

Maitlands Sales and Lettings

Essential Supplies UK Ltd

Havencare (South West) Limited

Delt Shared Services

Allied Care

Real Ideas Trading Ltd

PLUSS

John Grimes Partnership

V H Graddon & Sons Vending Ltd

Vualto

Luminati Waycon Ltd.

Sound Financial Management

Blue Chip Hollidays

Permaban Ltd

Saltash Town Council

Wolseley Trust

Business Computing and Network Services

Wembury Bay Riding School Ltd

Man For All Seasons

Taylor Lewis

Great Western Trains

Plymouth University Students Union

Hodgsons